The Medical Museum Palmerston North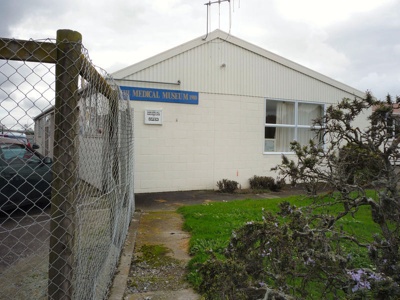 "The Medical Museum 1980" is at the Palmerston North Hospital. At present the display consists of a "theatre" with operating tables, anaesthetic machines and autoclaves etc. The main display has an iron lung, neonatal incubators, staff uniforms, a school dental clinic, ophthalmic equipment, orhopaedic instruments, hearing aids, lab equipment, "Ward 13" and a library of old text-books.

The display cases within the hospital show a wide variety of surgical instruments, medical equipment, historic home-remedy machines, and Public Health education displays.
Contact Details
c/o Palmerston North Hospital, Private Bag, Palmerston North
06 356 9169 Ext 7600
Dr David Warnock
Visitor Information
Palmerston North Hospital, Palmerston North, New Zealand
Display cases within the hospital are on view at any time. The Museum display and storage buildings are situated 100m in from Gate 5 in Heretaunga St. and are open most Tuesdays 2.00 pm to 4.30 pm or by appointment.
Donation welcome.
Other Facilities
education programmes. Items are available for hire or loan.
Share