Eastern Southland Gallery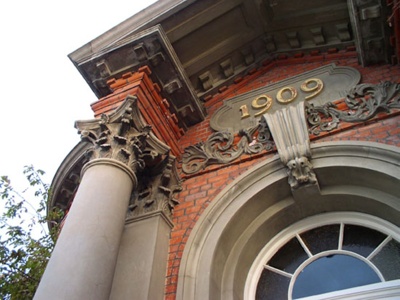 Nicknamed the 'Goreggenheim' by Saatchi & Saatchi boss Kevin Roberts, the Eastern Southland Gallery is a regional public art museum, situated in the Arts and Heritage Precinct of Gore's CBD. Established in a former Carnegie Library building, it features permanent exhibitions of national and international note, as well as an annual programme of exhibitions, performances, workshops and artist projects.

The John Money Collection, gifted to the Gallery in 2003, features a large body of New Zealand, Australian, African and American works of art, amassed over 50 years, by Baltimore based expatriate New Zealand academic Dr John Money. Key items include paintings by Rita Angus and Theo Schoon (New Zealand), Lowell Nesbitt (USA), Bambarra, Dogon and Baga carvings from West Africa, and paintings and carvings from Elcho Island (Australia).

The Ralph Hotere Gallery contains graphic works and paintings by major New Zealand contemporary artist Ralph Hotere. With one of the largest Hotere collections in the country, the Gallery offers a programme of rotational exhibitions.

The Gallery is also responsible for the development and care of the district art collections and holds over 250 works of art in three collections that focus on early New Zealand, Southland and contemporary New Zealand artists.

Two temporary exhibition spaces present a vibrant annual programme of temporary exhibitions by national and international artists, touring exhibitions and specially commissioned presentations. The Gallery also runs artist-in-residence programmes, workshops and a calendar of concerts and performances involving national and international musicians.
Contact Details
PO Box 305, Gore 9740
64-3-208 9907
Jim Geddes - District Curator Marcella Geddes - Gallery Programmes Officer
Visitor Information
14 Hokonui Drive, Gore 9710
Monday to Friday 10am-4.30pm Weekends and Public Holidays 1pm-4pm Closed Christmas Day, Boxing Day, New Years Day and Good Friday
Free