Archive of Māori And Pacific Sound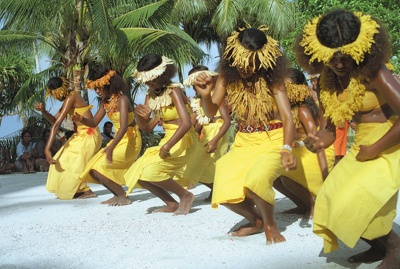 The Archive houses an ethnographic sound collection relating to the Pacific which is of national and international significance. Formerly known as the Archive of Māori & Pacific Music.

Established in 1970 to promote research into the music of the indigenous people of New Zealand, the Māori, and those of the people of the Pacific Islands, its holdings today include material from most tribal groups of New Zealand and most Pacific Islands areas, commercial and field recordings of vocal and instrumental music, oral histories, stories and language resources.
Contact Details
Archive of Māori & Pacific Sound Libraries and Learning Services University of Auckland Private Bag 92019 Auckland
09-923-5008
www.library.auckland.ac.nz/about-us/collections/special-collections/amps
Marie O'Connell, Team Leader, Cultural Collections; Michelle Mascoll, Cultural Collections Audio Technician; Rukuwai Jury, Cultural Collections Assistant, Te Kaitiaki Māori; Ruby Satele, Cultural Collections Assistant, Pasifika
Visitor Information
Human Sciences Building, 201E, Room 820 University of Auckland 10 Symonds St Auckland 1001
Monday to Friday. 8.30am - 4.30pm. Visits are welcome but are by appointment only as audiovisual recordings take time to source and prepare for listening.
Open to the public. No charge.
Share