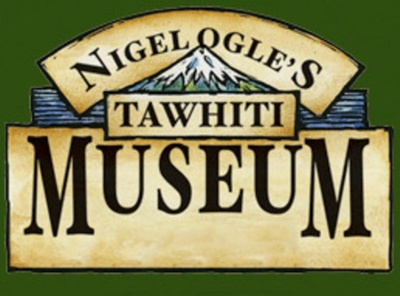 Tawhiti Museum presents our South Taranaki history in a lively informative way, using lifesized figures, scale models, light and sound effects and of course artifacts. We are always improving displays - making them more interactive and more appealing to our younger visitors. From early Maori settlement to the present day we present stories of the people who have made South Taranaki their home.
Contact Details
PO Box 121, Hawera
64-6-278 6837/ 0800 921 921
Visitor Information
401 Ohangai Road, Hawera
OPEN Every Friday, Saturday, Sunday, Monday 10am - 4pm SUMMER SEASON Open every day from Boxing Day to the end of January WINTER SEASON June, July, August - Open Sundays only Groups By arrangement outside these hours.
Museum Adults $10 Children* $3 Bush railway Adults $5 Children* $2 Traders and Whalers Adults $10 Children* $5
Other Facilities
Bush Railway: The Tawhiti Bush Railway is a dramatic presentation of the logging railways that used to operate in Taranaki. With life size figures, buildings along the line and an interpretation centre set in a reconstructed sawmill at the end of the track, this 2'6" gauge railway is an additional attraction on the museum site.

Traders & Whalers: Created by Nigel Ogle, who also created the world class Tawhiti Museum. This project, with the assistance of the South Taranaki District Council, has been 5 years in the planning and building. A first for New Zealand, this amazing themed environment is a truly unique attraction.
Share