Foxton Flax Stripper Museum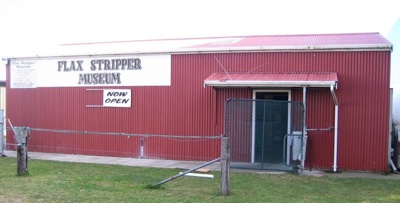 A museum which preserves the flax(phormium tenax) industry, once the "backbone of the town. The buildings house the only working stripper and scutching machines in the country which are both availible for viewing. A video of woolpacks and carpet manufacturing from flax can be viewed along with supplemenatry photograph displays.
Contact Details
c/o 5 Ravensworth Place Foxton
Visitor Information
Harbour Street Foxton
1 to 3pm daily. Other times can be arranged.
Adults $3.00 Children $1.00
Other Facilities
Fibre and flax soap sales
Share