Amuri Historical Society Inc.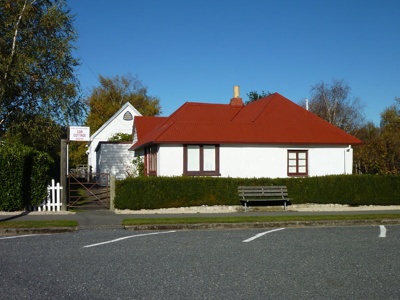 The Cob Cottage Museum is set out as an early settlers cottage. Built in 1860-1870, constructed out of clay, straw and tussock. The museum houses an extensive collection of domestic and other memorabilia from a bygone era.


The former Waiau Presbyterian Church, located at the rear of the Cob Cottage, holds a permanent display of the Society's Photographic Collection. From time to time the Society hosts a static display. These Exhibitions showcase the Society's Collection.

Both the Cob Cottage and the Former Waiau Presbyterian Church, have Historic Places Trust listing Category 11.

The Amuri Historical Society also offers research assistance for Genealogy/Family History inquiries.
Contact Details
PO Box 18 Waiau North Canterbury 7343
amurihistoricalsociety@gmail.com
The Society is staffed by volunteers who collectively hold many years of 'local knowledge'. These volunteers generously give their time and are happy to help you with local and family history research. See our Facebook site for additional information.
Visitor Information
6 Cheviot Street Waiau North Canterbury
Sundays - Summer 1.30pm to 3.30pm CLOSED from 30th May to 1st September Group visits encouraged with prior arrangement.
Gold coin donation
Other Facilities
Food & Refreshments available at local Hotel & Cafe/Dairy all within walking distance.
Village Green has picnic tables and Public Toilet facilities.
Search Amuri Historical Society's Collection
Explore By Object Tags