Wyndham Park Heritage Centre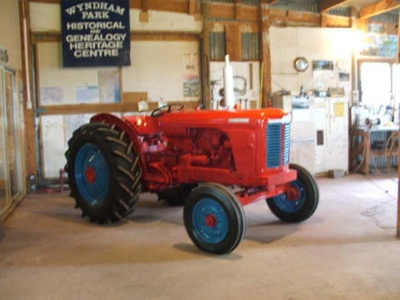 This is a privately owned collection of vintage machinery, tractors and an early history of Wyndham and Districts, Displays on the first families, newspaper cuttings and photographs, specialised library dealing with all aspects of genealogy, private study room available with brochures and booklets on genealogy.
Contact Details
Phone (03) 235 8438
Noeline and Malcolm Shaw
Visitor Information
130 Flora Road East Makarewa, R.D.6. Invercargill.
By appointment
Admission by donation
Other Facilities
Museum brochures /Tourist brochures
Share