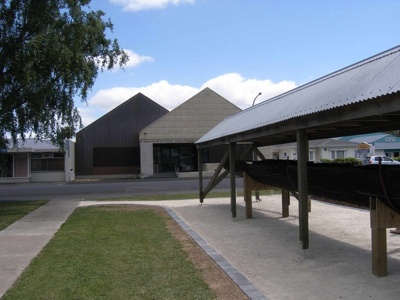 A small museum specialising in the history of the Morrinsville district. As well as displays of local artefacts, there is a pioneer cottage and a good archive of local material. Included is the Mana Whenua of Piako Exhibition.
Contact Details
41 Canada Street Morrinsville 3300
07 889 4109
info@morrinsvillemuseum.org.nz
Manager is Barbara Dalziel
Visitor Information
41 Canada Street Morrinsville
The museum is open Monday, Tuesday, Wednesday, Thursday, Friday 11.00pm to 4.00pm Saturdays 9.00am to 1.00pm on Market Days, 1st Saturday in the month.
By Donation
Search Museum's Collection
Archives - View All (1)

Photography and Multimedia - View All (1)

Explore By Object Tags